Protocols Africa is a protocol and an ushering agency in Ghana dedicated to setting a positive tone for all kinds of events ranging from conferences, weddings, product launch to birthdays, award ceremonies and dinners. The agency has a dedicated number of gorgeous ladies specially trained to light up your events. Since the agency's official inception in June 2017, it has coordinated over 150 flagship corporate and social events. In all of these, their services have received raving reviews of excellence and professionalism. As part of Weddors' mission to promote wedding businesses, we decided to create a platform in our wedding vendors community to showcase wedding vendors and encourage partnerships in the wedding industry in Ghana. We interviewed Portia Kwarteng, the CEO of Protocols Africa. (Interview was hosted by mcReginald).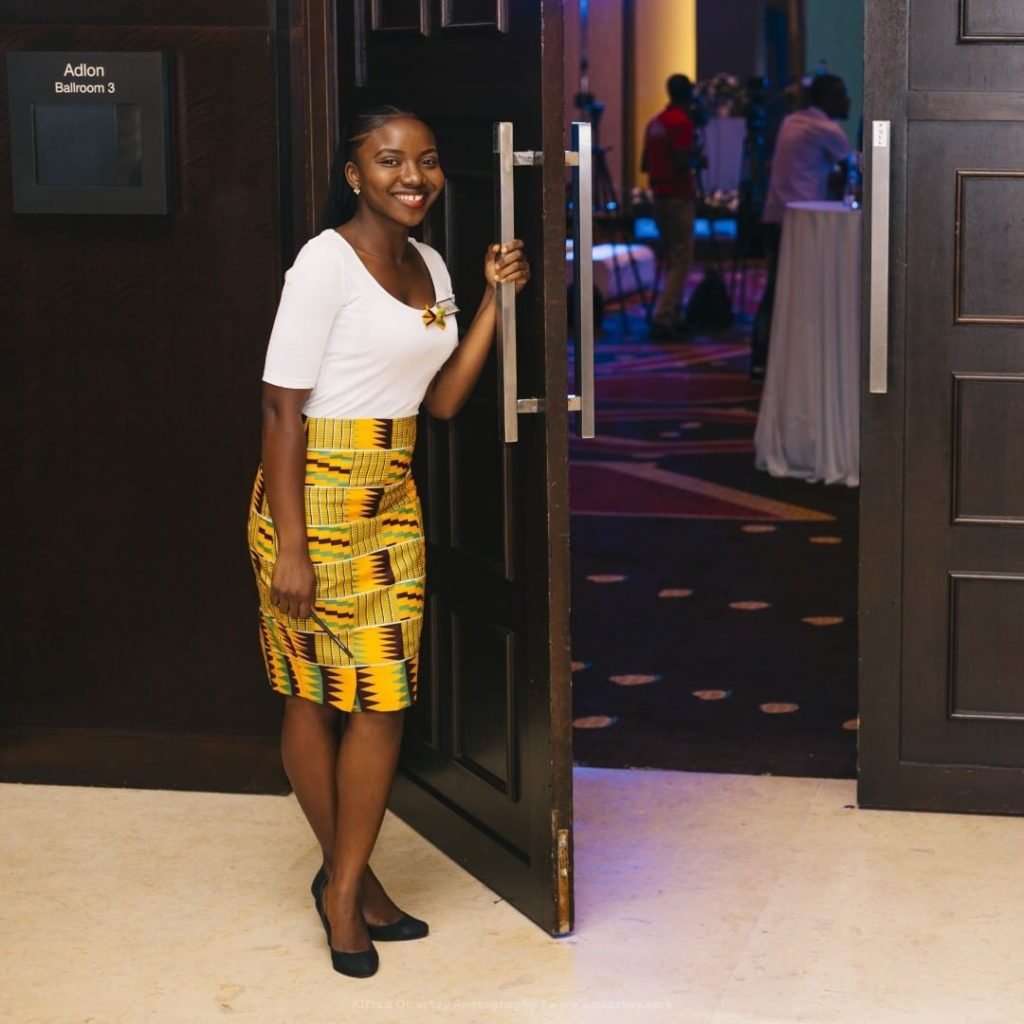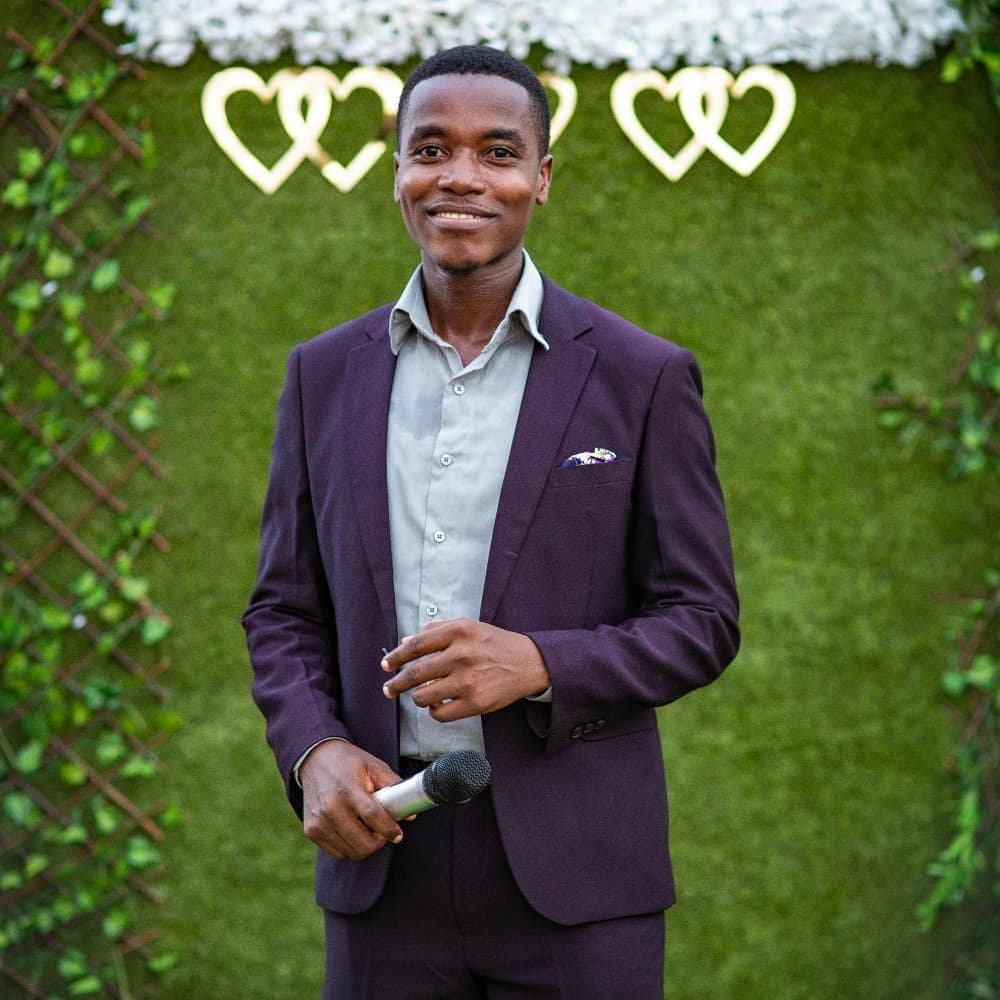 Kindly introduce yourself. Who is Portia?
Portia is a free spirited, creative and versatile person. She is known for her exceptional communication, analytical, organizational and human relations skills, and also, has a heart for serving others. Portia doubles as the director and creative lead for Corporate Connect Events Ltd and Protocols Africa. Portia is a graduate in Marketing and the first female SRC President of Accra Technical University. She holds a certificate in Airline Customer Service, and Event Management with certificate in Project Management Professional (PMP) pending. This is basically Portia.
Talking about serving. It sure starts from the home. Tell us about your family.
We are a family of six (6) ; this includes my parents, two boys and two girls, and I'm the first.
How was it like when you were growing up?
Growing up has been more of me being a survivor. I spent most of my life in the boarding house and hostel. It gave me the opportunity to take tough decisions and develop a strong mindset towards life. I enjoyed the freedom that this phase of my life gave to me.
Tell us why you decided to choose the event industry and this profession.
In 2017, when I was working at Lizzy Sports Complex, I suddenly got the urge of starting a business on the side. I wrote down all my abilities but could not pinpoint the one I could easily work with. Within that period, some of my colleagues were still not working so I usually send job vacancies to our class page everyday for those interested to apply. In my mind, I just wanted to help. One day, my boss asked me to provide ushers for an event. It occurred to me that I could use this opportunity to help some of my colleagues to get a temporal income while waiting to get a full-time job. Someway somehow, we got the job offer out, others showed interest. That was how Protocols Africa began.
Why the name Protocols Africa?
The first name we wanted to work with was Protocols. Which basically has it's own aura and perception around it. It's perceived to be a word for important personalities; more like an executive also. In our field of work, everyone is important. We give the same respect we will give to the President to the regular attendee. But during our registration, we could not register with only Protocols so we added Africa. This gave us the vision of serving beyond Ghana.
What did the earlier stages of your firm look like? Did you also start with $100 (500 cedis)? Tell us a little of what the start of the firm looked like.
Alright, so I started off with $60 (300 cedis) for business registration (as sole proprietorship). The Registrar General said I would't get the name, Africa attached to Protocols, as a sole proprietor so I had to register as a limited liability. I told my boss about it and he offered to pay for the rest so I can get LTD. After that, we sustained ourselves through profits and my salary. Basically, that was the genesis of Protocols Africa.
What exactly does Protocols Africa do?
Event hosting (Hostesses)WaitersDowry BearersTV Commercial modelsExhibition booth assistantsVirtual Assistants
Kindly share some exciting and challenging moments you have had running your firm.
Challenges:

Some clients and guests have negative perceptions about ushers.

Exciting Bit:

It's fulfilling. We have been able to correct the wrong perceptions some guests and clients have about ushers.
Everything about our work is exciting: the service, the order, the warm smiles…the after paaarrttyy!

In what way are you educating the rest of your staff to keep your vision in mind and not assume it's a friend's affair?
Mutual understanding has been earned through our staff training, an organizational structure that we are all familiar with, and also our contract agreement. This helps outline and manages their expectations.
What's the difference between a hostess and a waiter?
The hostesses welcome the guests, conduct registration and handle the needed aspect in the running order…like follow the agenda for the event. The waiters generally serve drinks or sometimes, food at events.
Tell us about corporate connect.
Corporate Connect Events Ltd provides engaging and rewarding events for mostly, corporate firms. We help corporate firms connect with their audience through events. 1. We plan and execute it with the goal of their event at the core of our activities. 2. We are also into destination event management but for corporate firms. 3. Finally, month of event coordination for couples to be. You can get more details on our Instagram page @corporateconnect_ and via our website: www.corporateconnect.events
Tell us why we should reach out to you when we need any of the services you offer.
There are four things you should expect from Protocols Africa: 1. Reliability(We have come through for clients like 8 hours to an event.. it doesn't mean you should do same😂. Send your bookings in on time) 2. Warm and receptive tone for your event 3. Service to your guests is our heartbeat 4. ORDER at your event. If you are struggling with the plan for the event, sometimes we can help.
How do you market your services? Which channel(s) work for you?
We mostly use Facebook, Instagram and Twitter. We are registered on Google My Business also.
Do you have any mentors in the protocols and ushering industry? If you do, who is he/she and why him/her?
Yes I do, but not in the Ghanaian industry. I was coached by a Nigerian; Miss Abisola as we affectionately call her. When I started the agency, she was the one who was willing to coach me when I reached out to her. She is a lawyer by profession but she made time for me.
Have you done some international events?
International events within Ghana? Yes…a lot of them.
Which events do you do more…weddings…shows…corporate events?
We handle all kinds of events. We are skilled for all.
Is there any ushering and protocol team in Ghana you admire?
I admire Tweagle Events Ushers and Pinkline Ushers for supporting other regions.
If you were to add another vending business to your current one, what will it be?
Event Coordination
Being the lead, do you get yourself involved in all your events? If no, how do you get to review your staff and their work?
I attend majority of our events. If I will be missing at an event, then we have more than two events running on that day. When I am not available, I take feedback from the clients and I encourage them to be honest so I can work on it. I believe that every client is different and has their own way of working. You grow with them, speak their professional language and they don't need to leave you. We really take feedback seriously. I will also add that, we inculcate strict measures in making sure that our staff deliver exceptionally. Also, we pin point the flaws during our event assessment so we don't repeat it again.
Where can clients reach you?
Thank you, Portia!
About Host:
Reginald Adjetey has worked as a professional mc for the past 5 years and emceed close to 300 events. He hosted 'The Poem Talk' program on KTv three (3) years ago. He also works with a branding and packaging firm called BrandE, that makes paper bags. He loves to encourage, engage and excite audiences. The name again is Reginald Adjetey (mcReginald).