Theme weddings can help you decide on the style of your wedding decor, the wedding gown, the food you serve, the photos you take, the wedding colours, and more.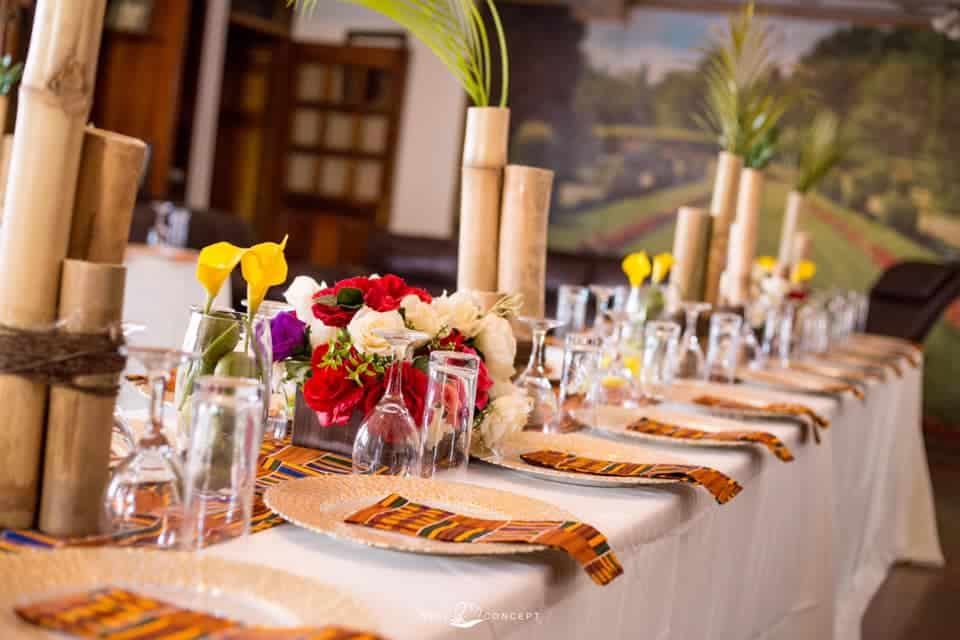 A wedding theme is simply an idea or concept that flows throughout the events and ceremonies. Every wedding has a specific theme that ties different aspects of the wedding together—and that theme goes way beyond just colours and patterns. Tabletop décor such as napkins, linens, table runners, and placemats/chargers are a great way to bring the theme of a wedding to life.
Here are some popular wedding themes to help set the tone for your 2023 wedding:
Romantic
Soft hues, delicate lighting, and plenty of florals typically make up a romantic wedding. For this theme, envision pastels, soft textures and beautiful calligraphic menus.
Vintage
Vintage weddings never go out of style. Think about arriving in style in gorgeous vintage cars then stepping out in a 1960s cut gown. Channel Bridget Bardot or even Bianca Jagger
Whimsical
For the whimsical couple, your wedding will be one of bright splashes of colour and quirky, bohemian components. Incorporate design elements like multi-coloured balloons, streamers, punchy floral arrangements, and mismatched chairs if you and your future groom want to plan a whimsical wedding.
Modern
For a modern wedding, think clean lines, geometric shapes, and minimal design. A great starting point is your wedding stationery – menus, signage and seating charts. Thinks monochromatic and plenty of "white space". You may consider modern, vibrant green Monstera Leaf centrepieces instead of romantic florals.
Rustic
Think string lights, eucalyptus and plenty of wood. The simple vibe of this theme works beautifully in a rustic barn or rural setting. Can be wonderfully eclectic and easy on the budget too.
Garden Party
If you envision a more intimate, casual ceremony, opt for an outdoor garden party-themed wedding. This laid-back style is perfect if you have a backyard wedding in mind in the warmer months. Think green garlands draping the tables and your outdoor bar serving mint juleps.
Bohemian
A bohemian wedding remains cool and carefree, but still beautiful. The bohemian wedding is perfect for the couple who are simple and artsy. Keep your venue decorations simplistically elegant, think lace, woven fabrics, delicate flowers and greenery, earth tones and natural accents.
Formal Glamour
Considering a black tie-scale wedding? Your overall theme will need to match. The right venue is important but also think formal table settings, elegant stationery, fabulous seating, drop-dead centrepieces. Remember to stay on the right side of glamour – think Vogue rather than Dynasty!
Alternative
Go your own way with this one. Be inspired by your own love and lives. Often musically themed, play to what you love.