Choosing your Wedding Colours
Establishing a colour scheme is among the most important big-day decisions. And doing so early makes choosing all your other details, from invites to flowers, so much easier. The key is to balance your favourite shades with those that complement the location, the season and your personal style.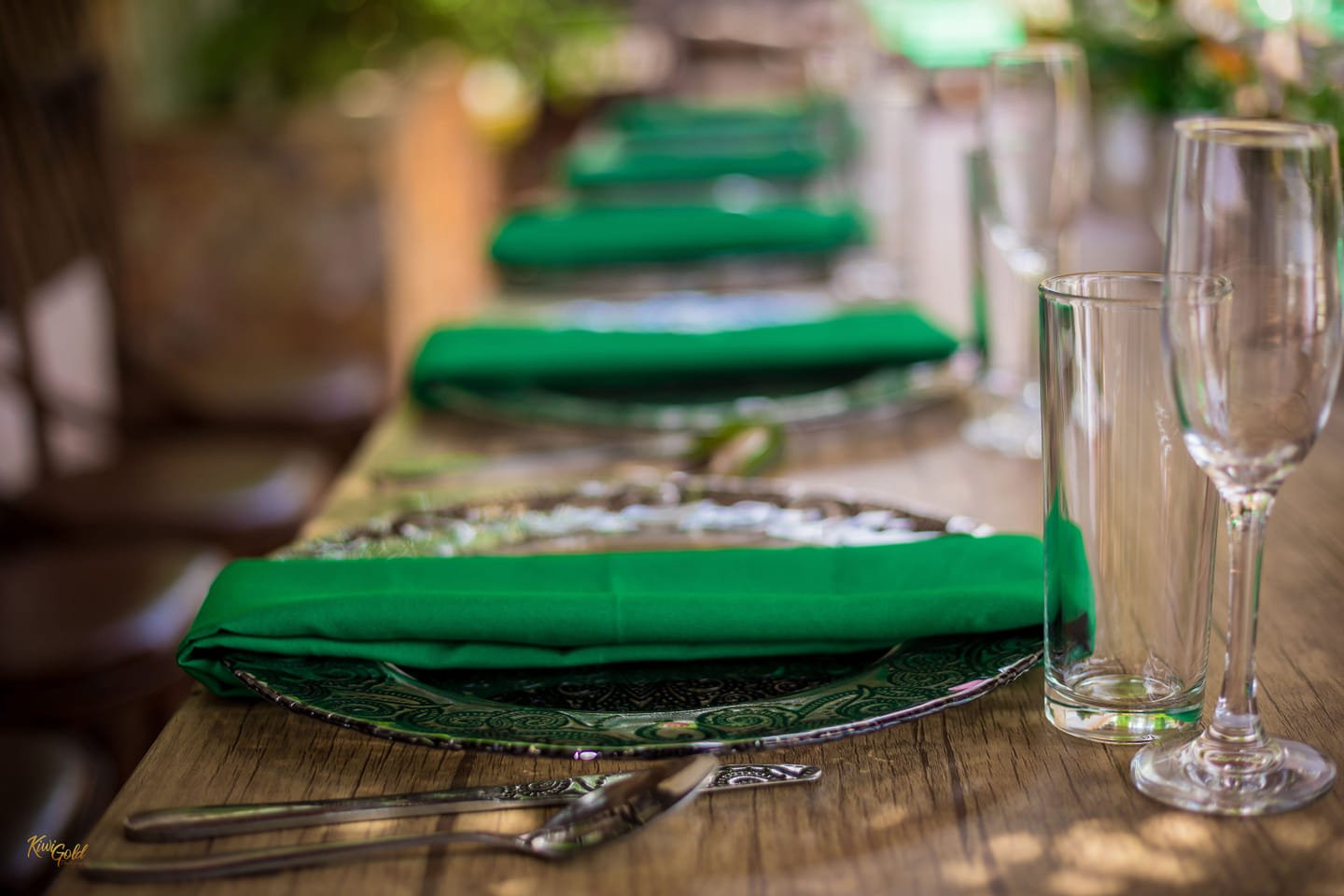 CONSIDER SEASONALITY AND LOCATION
Think of the natural landscape during the season of your wedding, and you can find some wonderful inspiration for your wedding colour schemes. Colour schemes that make sense according to the season often have a more natural, less-forced feeling to them.
I always recommend to take swatches of your hues to the venue to make sure they do not clash with the decor.
If you don't have colours in mind at all, a great way to select is to look to your venue and play up the colours that are already there. They obviously appealed to you initially otherwise you would not have selected that venue. Venues like converted warehouses, lofts and tents are all blank slates, meaning you can really add as much or as little as you want to carry out your vision for colour and style.
If you've already found the perfect venue, use the space to help you come up with your colour scheme. The colours of your reception space and its surroundings can inspire a colour scheme. It may be the vintage rug at the entrance or the turquoise view of the ocean. And that way, you won't have to work against a clashing colour palette and your colours will enhance what you love about your venue.
UNDERSTANDING WEDDING COLOURS
Colour and Mood
When choosing a colour palette, consider that each colour has a feeling or mood associated to it and it is useful to know the mood you want to communicate to your guests. The colour palette and the theme will most likely be a reflection of one another.
Colour Theory and The Colour Wheel
The colour wheel can be simplified into 12 basic colours. A colour palette or scheme is made by combining different variations (or hues) of those twelve colours, based on the colour wheel. To create your colour palette, experiment online. I recommend playing with the Colour Wheel on Canva.
Take a look at a colour wheel to determine which shades you're drawn to. Start with that one colour and experiment with each of the different ways or "formulas" below to come up with a combination you love. Understanding colour theory becomes like cooking recipes from a bestselling cookbook. You are now working within a framework that produces hit after hit!
THE SELECTION PROCESS
Choose a base colour for your wedding
Your base colour will be the one that's used most prominently throughout your wedding, and you can't build your full colour palette without it.
The base colour can be anything from soft blush pink or elegant navy blue depending on the overall vibe you want to create.
Crucially, it should be both a colour you really love, and one that flatters you.
Select your accent colours
The next step is to choose a handful of complementary "accent" colours — generally two or three of them. You may use your experimentation using the Colour Wheel to select them or perhaps get inspiration from your venue or surroundings.
These accents will round out your wedding palette, adding dimension and variation to prevent the colours from being over-the-top matchy-matchy or kitschy. Your accents can be anything from bold, contrasting hues on the opposite side of the colour wheel, to neutral tones like gray, white, black, or beige. Spend some time on Pinterest and Instagram researching colour palettes. There are so many gorgeous ideas out there!
Add your neutrals
Using colour sparingly is the best way to draw the right attention to your colour choices. Layering with neutrals will make your palette more robust by grounding the brighter colours.
Arrange your palette
Now that everything is all set, what's left to do is to implement your palette to your wedding elements. Think: the flowers, bridesmaid dresses, wedding cake, favours, decorations, invitations, and even your wedding dress.
The key is balanced proportion. Never try to even out the colours by using the same ratio of colour on all the elements. Pick one or two main colours and use the others as accents for a harmonious composition.
Your colour palette should total 4-6.
Another tip, find an exact reference to the colours you've chosen. This way, your vendors will not misinterpret any of your choices and use a different colour. Refer to Pantone, the internationally-renowned colour bank, as the easiest reference for your wedding colours.