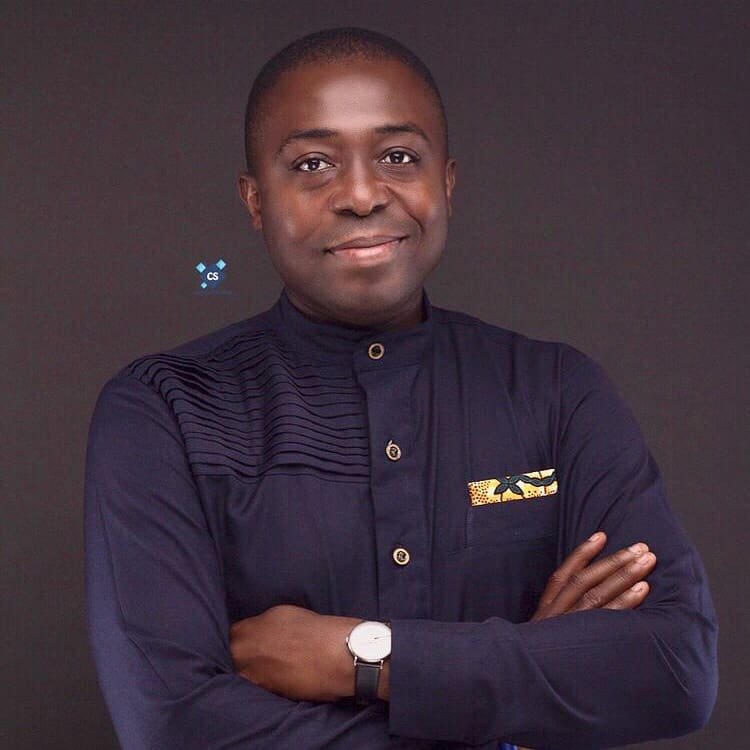 Tell us about yourself
My name is Kwaku Ofei Addo. I'm a professional DJ and I'm married with two children. I'm popularly known as Wuushman. The romantic ones also call me Jonell. ☺️
Nice one! We'll get there. Let's take it all the way back to the beginning. What are your earliest memories as a child? Where did you grow up?
I grew up in Tema and was one stubborn boy climbing every mango tree. They used to beat me a lot, my mum especially. She could beat you with anything, from 'bankuta' to belt to ladle… just anything.
Hahahaha! What's your birth order? First child? Baby last? In the middle? How many siblings?
I'm the first born and I have two (2) other siblings. I'm the only boy.
Tell us about your educational background.
I started at Tema First Baptist School and completed JHS at St. Paul's Methodist, also in Tema. I went to Koforidua Secondary Technical School (Mmarima mma), then to Kumasi Polytechnic and KNUST.
What do you do professionally when you're not Wuushman, the DJ?
I am a quantity surveyor and by experience, a building contractor.
Oh really! What led you to become a quantity surveyor?
I wanted to become an architect so I took building construction as my course in SHS, and then I got my second choice course in tertiary but I grew to love that more than the architecture. A cousin of mine was a senior quantity surveyor too so he made me develop the interest.
What's the history behind your unique name Wuushman?
The speakers I use do not sound like the regular speakers with the punchy sound. It hits you slowly like it has some wuush to it..like some foam effect. I was having this conversation with a friend and from that time, he started calling me wuush. The wuush sounds and it became popular among my friends.
How long have you been a professional DJ?
It's been 4 years now.
Your biggest gig? Your most challenging gig?
My biggest gig was at a wedding reception at the State Banquet Hall. The most challenging was one in Kumasi, it rained heavily.
What's your best tip for handling difficult clients?
Patience and acting nice
Your best advice for an upcoming professional DJ?
They should just be committed and disciplined.
Did you always know you were going to be a professional DJ? What's the story behind entering the event industry as a vendor?
Not at all! I never thought of becoming a DJ. My plan was to rent out speakers to DJs and churches. I got a guy to dj for me at my first event and he messed up by being extremely late. He showed up at 2pm for an 11am progam. I brushed it off and he did the same thing for the next program. I had a wedding and I decided to learn the djing and play myself. I learnt in three days and the guests enjoyed my performance. That was it
DJ Switch had a similar experience. Opportunity comes but once. What do your colleagues in the Quantity Surveyor industry think of your professional DJ job?
Hahahahahha! They wished they could also do that.
Before we wrap up, tell us a bit about contracting. What's the best part of that profession?
Hehehehe…The best part is being able to finish a job to the client's satisfaction and being recommended.
You're a family man?
Yes sir!
Tell us a little about that. How do you juggle all the jobs you do with family life?
So I'm married, 8 years now with two children, a boy and a girl; 8 years and 6 years respectively. My wife is also an engineer.
Because I've always worked for myself, I think I've been able to balance it well. It's really not been something new to me.
Does she DJ too?
Hahahahaha! I want to teach her.
What's the history behind the name, Jonell?
My children Joel and Janell
Does their mom have a 'J' name too?
Hehehehe! She's 'I'
(She's I…Children are J…You are K…IJK…😊)
Do you see any musical potential in your children?
Not yet
Back to the music. Is there anyone on your wish list that you'd love to play music for at their event?
Yeeeeaaaahhh…the Queen of England 🙈
For someone who is yet to hire your services, what makes you stand out? Why should they not go with a random DJ but rather choose Wuushman?
Wow….my service…my sound, most people talk about that after every event.
Punctuality…the vibe and energy…the excitement and joy. I sometimes appear more excited than the clients.
My packages stands out for now…. wuushbooth
I sometimes meet with clients and planners to help plan your day musically…Party is assured ☺️
Nice one. It's good to know your unique selling points.
Thank you
It's been a revealing interview. From climbing mango🥭trees in Tema to juggling 3 different jobs to accidentally becoming a highly sought after professional DJ, this has been the story of Wuushman!
And now the floor is open for questions…
QUESTIONS & REACTIONS FROM THE WEDDORS COMMUNITY
Who is your role model? Where do you see yourself in 5 years?
That would be Vyrusky…Hmmmm, in five years, I dream of a bigger Wuush with branches all over.
(Reaction: Wuuuushman! I've no question for you. I just wanna say I love your work and your vibe. No dulling moment.)
Have you been booked outside Ghana before?
Had some few requests but I'm yet to
On the event grounds, who is really your target audience… the couple or the guests?
The guests oo. But I take some glances at the couple.
Oh really…but who pays…the guests or the couple?
Couples pay for guests to come enjoy oo.
How do you adjust when a couple demands gospel music throughout?
Hehehehe! Gospel is my comfort zone.
So let me share this here: I played at a lady's engagement and when it was time to bring the bride, I slot in a gospel song and by the time we realized, it was a prolonged period of worship and praise. All the guests were on their feet and the bride couldn't come out till it was over. She had requested a circular song but she ended up coming out with a cool gospel.
Wow..what a great experience!
What has your terms of payment been like…70% before an event and 30% after?
I just take 500 Ghana Cedis (almost $80), non refundable to book. The rest should be paid, latest, a week to the event.
On the job, I know some people take offense when they are called by the name, DJ. Are you one of those? Do you prefer to be wuush?
I'm cool, but I love it when you say 'wuush'. I love it more when the one with the mic doesn't have to call out DJ DJ, but we communicate with our eyes and gestures so I know when to pause and play. That's 'cooler'.
(Reaction: First thing I do is introduce myself to the DJ and ask for his or her name. Then I use it throughout the event. I've been to events where the MC disrespected the DJ and smelled pepper. High volume when people were talking, low volume when people were dancing🤣 #respecttheDJ)
Do you prefer outdoor or indoor set up and why?
I love indoor. It's more intimate and the lighting effects is felt properly. Plus, we can still jam even when it rains.
Who are your top 3 artists in the country…in terms of songs that get the best crowd reaction at weddings?
Charley! They keep changing oo but I will go for Sarkodie, Shatta Wale and Stonebwoy.
Do DJs pay royalties for the songs they play? If they don't, should they?
Yes, we do. We pay royalties annually to Ghana Music Rights Organization (GHAMRO).
Is it based on flat fee or on logsheets of songs played?
Flat fee
What was the last amount you payed please?
About 600 Ghana cedis (about $100)
(Reaction: It adds up. Imagine 1,000 DJs paying this every year. That's one V8 oooo)
Do professional DJs have an industry association to represent their interests?
None that I know of, but I know there's a WhatsApp group
Wuush, do you have a favourite quote or proverb or saying you want to leave us with?
Ecclesiastes 12:1
(Remember your Creator in the days of your youth, before the days of trouble come and the years approach when you will say, "I find no pleasure in them")
Nice one. My favourite book in the Bible😊
On that note, I'd like to think that this interview will be remembered for a long time to come. Thank you Wuushman and to all of you who made it an awesome experience.
I've had fun!
About Host: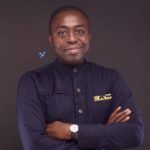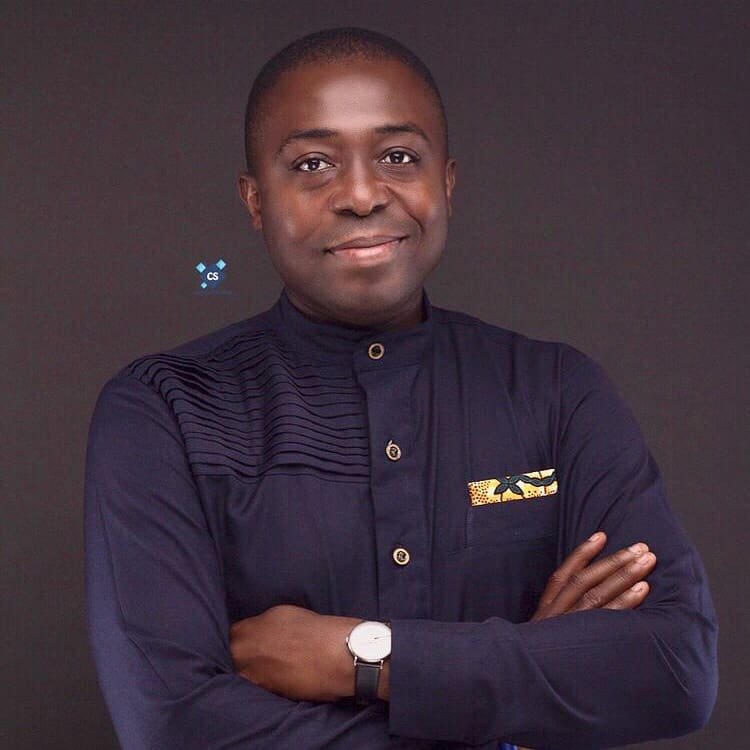 Kafui Dey
is a
corporate MC
, TV presenter and communication coach who enjoys talking to people. He has a background in sales and has worked in various industries including building maintenance, shipping, travel and media.