Nhyira Events is a full service event planning and coordination firm with the main  aim of choreographing people and activities in order to create events whose memories last a lifetime.
The firm is known for bringing the desires and expectations of clients to a realization in a custom made setting; making sure every detail is covered in an orderly manner and producing events that flow seamlessly.
Nhyira Events specializes in weddings and other celebratory events.
Last 2 weeks, Reginald Adjetey (mcReginald) interviewed Belinda Naki Nobi, Lead Planner of Nhyira Events, in the Vendor In Focus Series.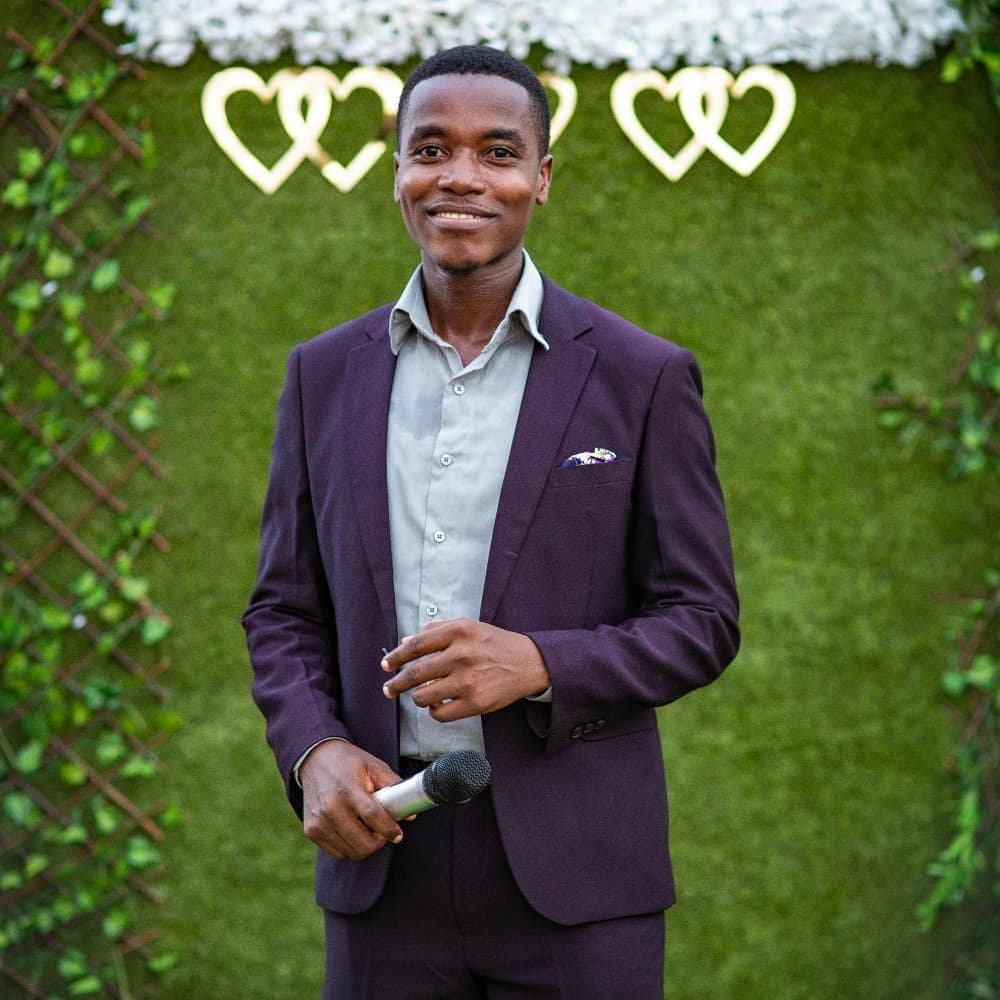 Tell us about yourself
Naki is bubbly and personable. Everyone knows I am free spirited and fun to be with. I love to sing and dance – even though I am horrible at it. I am passionate and follow my heart in all I do. My listening, communication and organisational skills are excellent. I am the Lead Planner at The Nhyira Experience.
What was growing up for you like?
Growing up was great! My family moved around a lot due to the nature of my parents' job. We hardly stayed at one place for more than 5 years. I do not come from a rich home but my parents made sure they provided all we needed.
In the midst of all the travelling, what's one unique thing about your childhood you can never forget?
I had a memorable childhood. I enjoyed the fact I got to know a lots of towns, villages and cities within Ghana. This gave me the opportunity to experience different people and cultures. It also taught me how to adapt to environments and relate well with people. I learnt a lot of languages as well. At a point I had to leave home for boarding school, which in turn taught me independence. I do not think anyone would forget such an experience.
Tell us about your educational background and how that has helped in who you are today.
I had my JHS education at St. John Bilingual School, Achimota. I continued to Fijai  Secondary School in Sekondi. From there, I went to University of Ghana, Legon.  Currently, I am a student of University of Education, Winneba.I have acquired a lot of knowledge through my education; however, the one that stands out will be reading Sociology in the university. Sociology is basically the study  of human behaviour – how to understand, relate to and treat people – and this comes in  handy in my line of work because we deal with people all the time.
Why the name Nhyira?…and how did The Nhyira Experience start?
As a child, I always fancied weddings. I remember following my parents to weddings, volunteering to be a flower girl or bridesmaid for people. My love for weddings grew and I began assisting friends and family to put their weddings together. After helping a  special someone with her wedding, she suggested I turn my passion into a business  venture. I took her advice, did some research, and enrolled for a few courses; then voila, The Nhyira Experience was born.I chose the name Nhyira because I believe my team and I are a blessing to whoever  we come into contact with. For clients, we make their dreams a reality and for fellow event professionals, we bring them business – money.
How was starting the business like? How much did you start with? Did you get any form of financial help?
I started off with practically no money at all, except for the $10 (GHC60), I paid to register the business with the Registrar General's Department.I did not need any form of financial help at all.
How was gathering resources for you like?
Gathering resources was not so difficult because I already had some supplies and friends who were willing to help.I remember a friend of mine designed our logo for free and our first official client was also recommended by a friend.
Kindly share some great and challenging moments you have had to encourage  upcoming event planners.
Great moments:

Great moments for me are seeing our clients having the time of their lives at events. It gives me so much joy.

Challenging moments:

As a planner, most of our challenging moments are as a result of vendors' inability to  perform their duties but we always have backup plans so we pull through.
To anyone aspiring to be an event planner, I will let them understand that producing events is a difficult task that requires hard work and dedication. You need to have passion for the job, a lot of patience, self-control and be able to take charge. You also need to learn from professionals in the industry.
Has there ever been a time where a client appreciated your work? We will love to hear a line of what that client said.
We have had amazing reviews so far – you can find them on our website. The one that stood out for me was when a client said I had been a blessing to her. It made me so happy because she understood what The Nhyira Experience is all about.
What two signals do you look out for in growing as a brand?
As a brand, we prioritize client satisfaction and professionalism.
 How do you normally reach out to clients?
We reach out to clients through the recommendations of previous clients and social media.
Finally, tell us more about the services you offer and where we can find you on social media.
Our services include –

Event Consultation: We give you hands on information and guidelines  needed to produce beautiful events.
Event Planning: We put together all the logistical requirements needed for  events, match you to the right vendors, negotiate the best deals, and serve  as a liaison between you and vendors, for the success of events.
Event Coordination: We coordinate with all parties involved and ensure  that everything flows seamlessly on the day of the event.
Gift Packaging: We package gifts, souvenirs and bride wealth for events.
You can reach us on Instagram,  Facebook and Twitter with the handle – @nhyiraevents
Thank you, Belinda!
About Host:
Reginald Adjetey has worked as a professional mc for the past 5 years and emceed close to 300 events. He hosted 'The Poem Talk' program on KTv three (3) years ago. He also works with a branding and packaging firm called BrandE, that makes paper bags.  He loves to encourage, engage and excite audiences.  The name again is Reginald Adjetey (mcReginald).